A traditional self catering cottage by the bank of the Owenmore river in the west of Ireland.
James Tymon cottage is a late 19th-century farmhouse nestling on 30 acres of stone-walled fields and old trees by the bank of the Owenmore river in Co Sligo a haven of tranquillity yet just 1 km from the village of Gurteen.
The cottage now has fast wifi.
The two-bedroom cottage with its old outbuildings and barn has been carefully renovated. It can accommodate 5 people +cot.
The cottage has many paths and tracks leading from the house along by the river or up by the stone walls to the ancient horse chestnut tree and meadows beyond.
The village of Gurteen is a centre of traditional Irish music. The Coleman centre hosts workshops and sessions throughout the summer months. The local pubs hold music sessions regularly and two of them also serve food. The village is well served with a supermarket, pharmacy, health centre post office and petrol station. Throughout the summer festivals are held in most small towns and villages.
Our cottage is a perfect base for exploring this beautiful and mythical landscape. Close by are the lake dwellings on Lough Gara and the passage tombs at Carrowkeel. There are scenic tours to be taken which will take you by beautiful mountains and lakes and through small towns and villages.
The old market towns of Ballymote and Boyle with their ruined castle and Abbey are within 10 miles. This is Yeats country so why not visit places associated with the great poet like the lake isle of Inishfree, Benbulben and Sligo. A visit to the raptor centre in Ballymote to see up close beautiful eagles and Hawkes is a must and one you will long remember.
Summer festivals abound from the local agricultural show in Gurteen to traditional music festivals, beauty pageant selections to the week-long art festival in Boyle not to forget Sligo town with its theatres and shows.
There are excellent beaches along the coast especially Strandhill, Rosses Point, Enniscrone and Mullaghmore. Ideal for long walks, safe swimming and surfing.
Try your hand at fishing (see fisherman's review). You won't have far to go - just stroll from the back door to the river bank cast your line sit back and enjoy. Or why not try the many numerous lakes and rivers that dot the landscape. No permits required.
Wrought iron gates.
When you visit you will see three wrought iron gates in use close to the house. ( See pics below.) Two of which have enclosed areas on the farm for generations, the third the Kilkenny gate is a later addition. These type of gates were handcrafted locally by blacksmiths who imbued their work with character and individual style. Sadly gates of this nature and quality are no longer in use on farms as they are too short. Typically they are eight or nine-foot-long. Most modern farms require widths of twelve or more feet to facilitate large machinery.
.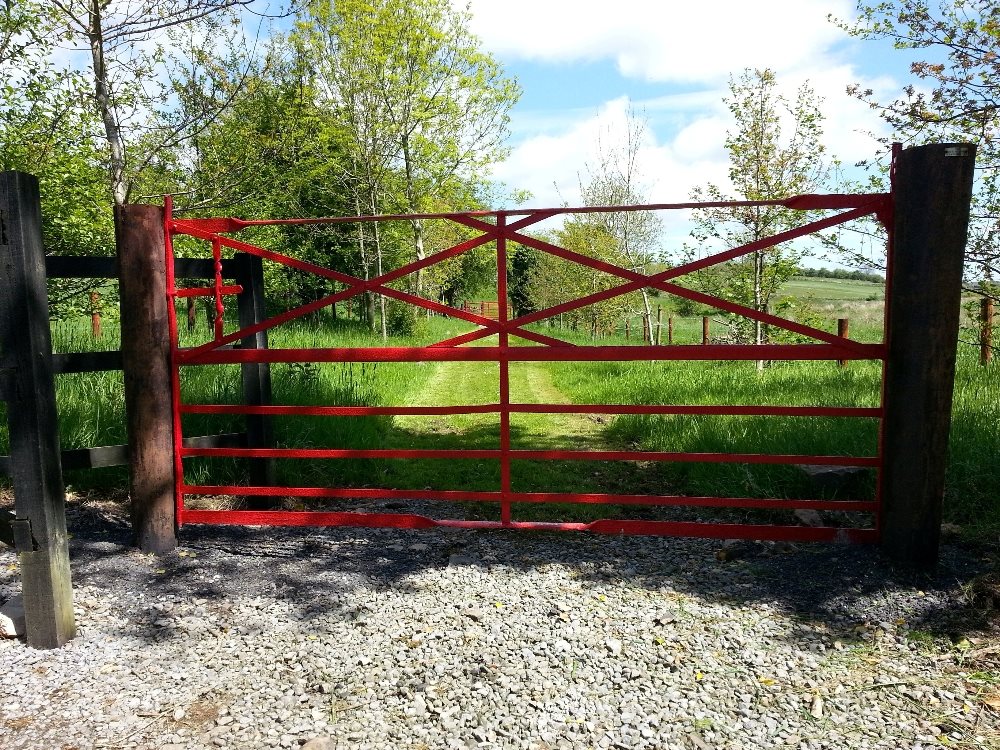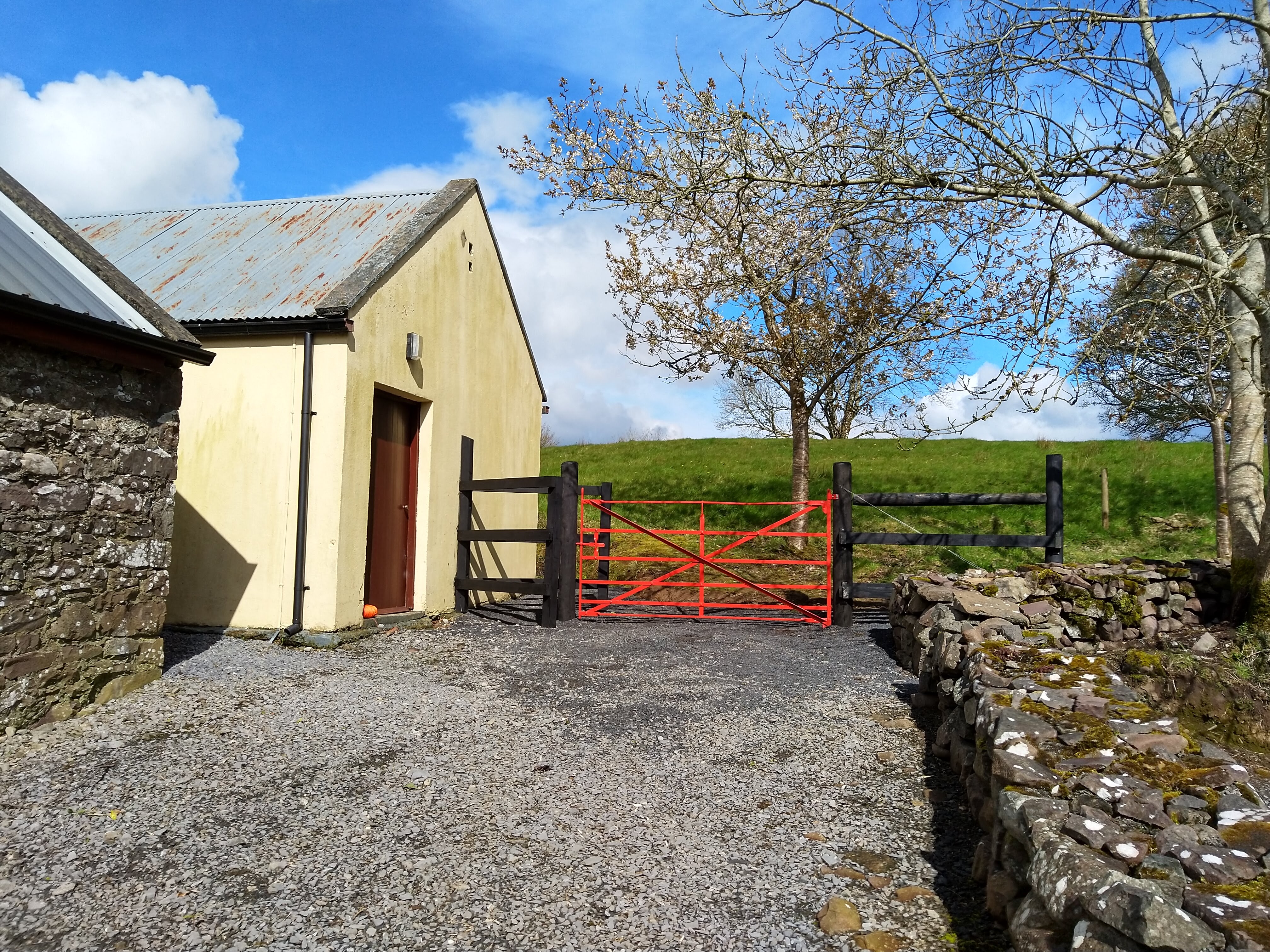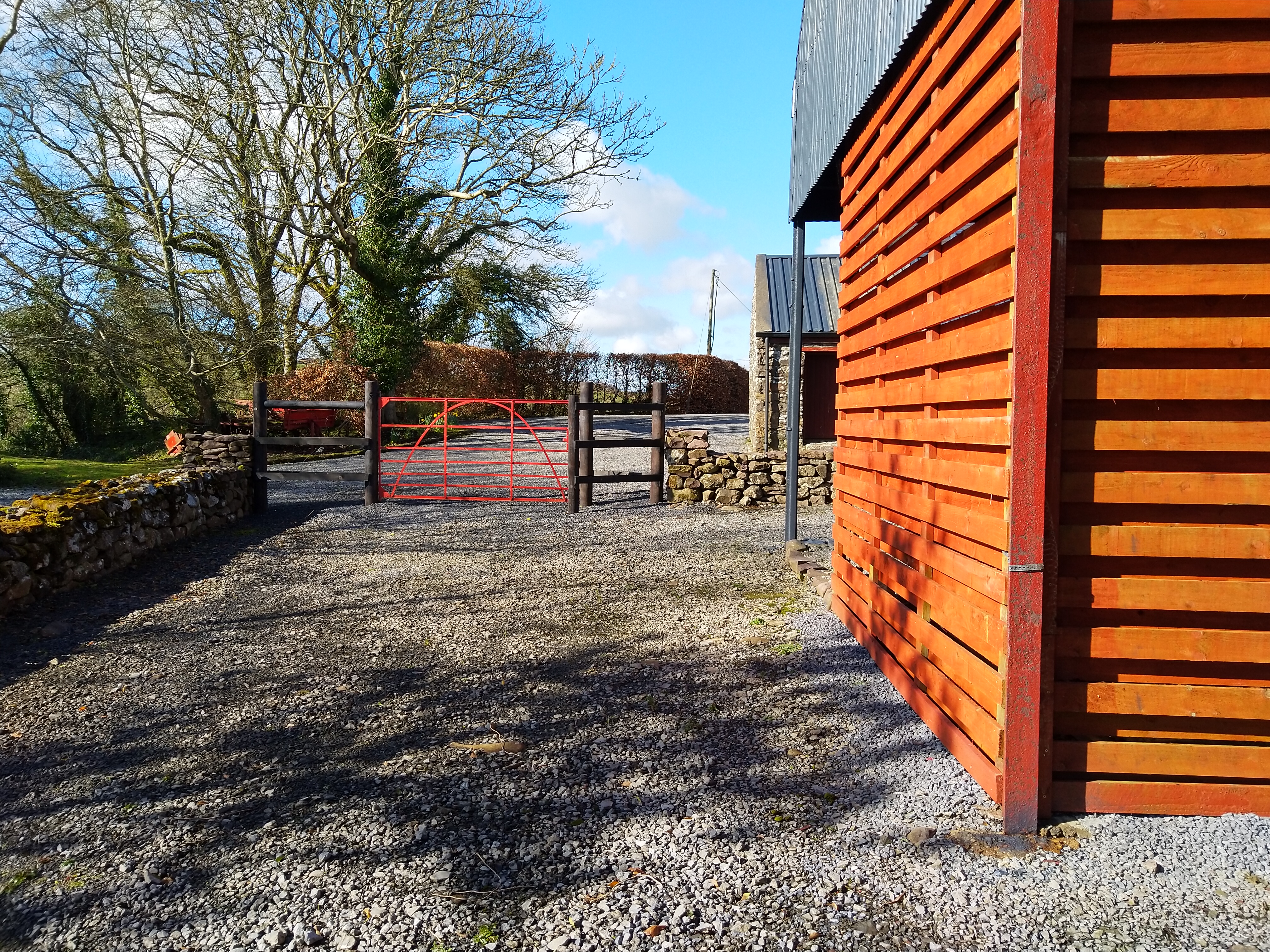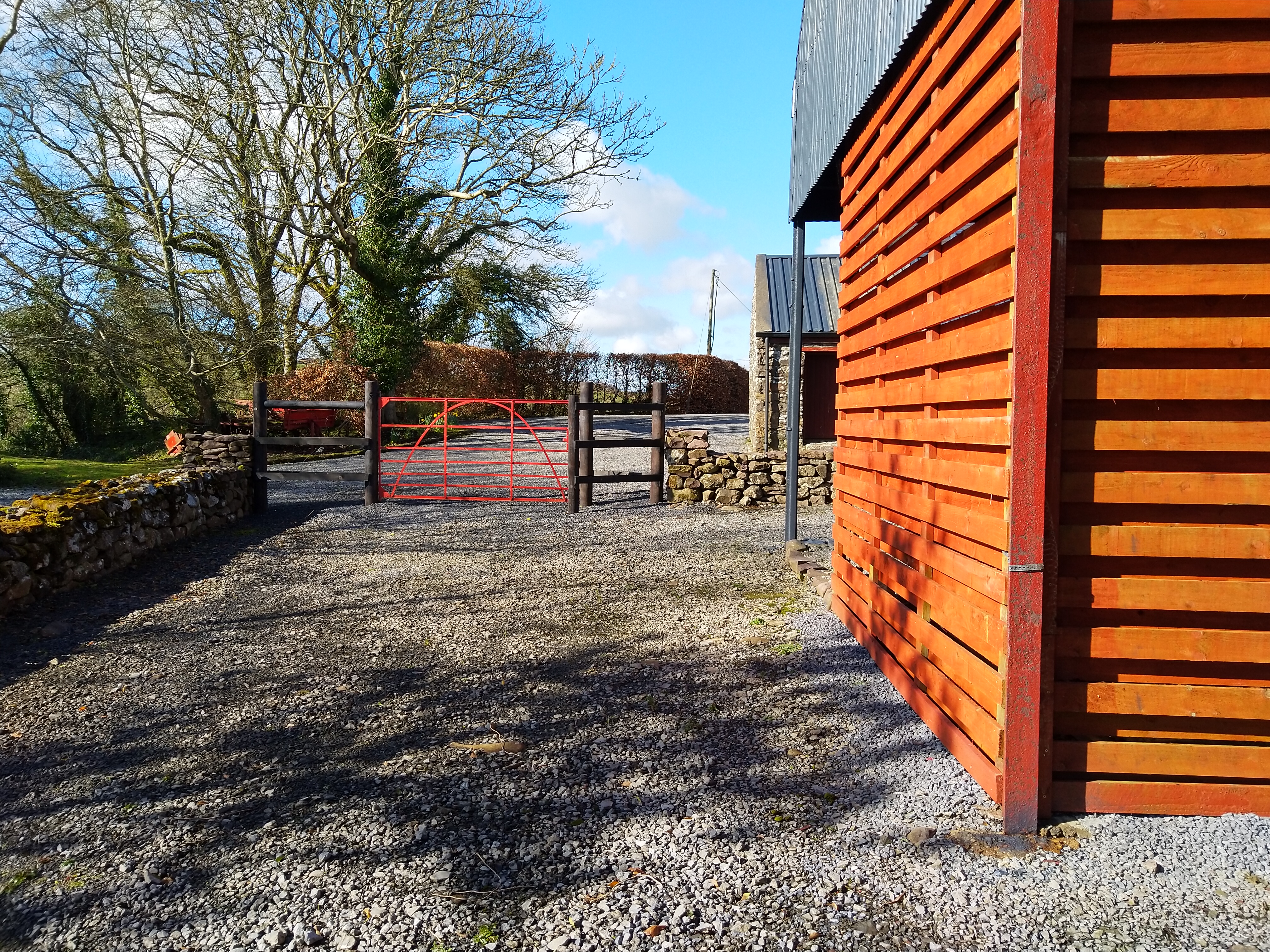 James Tymon's cottage and grounds are pet-friendly and your pet/pets are very welcome. They will love the walks and tracks and with so much space and places for them to explore they are guaranteed a good time. Best of all there is no charge for taking your pet.